Crop 360
Crop Insurance that Grows with You
At First State, we know crop insurance is cyclical. You go through the motions every year, but are you really getting the most out of your insurance? That's why we created Crop 360, a comprehensive approach to service and a unique suite of products and expertise to meet your insurance needs. What you need today, may not be the same as what you needed five or ten years ago. Let us be the partner you're looking for when making crop insurance decisions as your farming operation changes. What can you expect from Crop 360?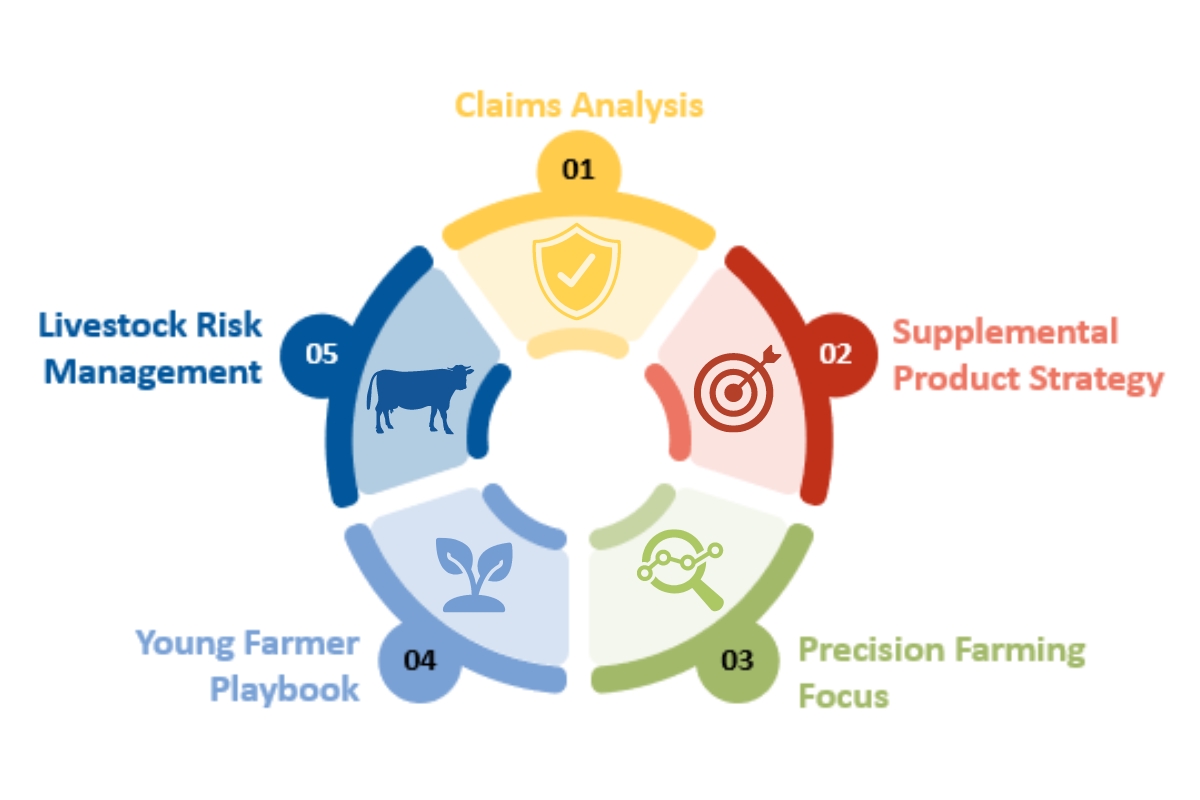 Claims Analysis
Receive a comprehensive analysis of your previous year. We'll review if you left anything on the table financially, if your current agent made any mistakes, and what changes could be made to your policy to best suit your needs.
Your analysis will include:
Revenue plan and loss estimator
Hail product placement
2023 Outlook
Supplemental Product Strategy
Review your current strategies with an experienced agent to make the most of your policy.
In your strategy, we'll outline:
County policy snapshots
Private products from multiple carriers
Grain marketing companion plans
Precision Farming Focus
Using precision data for your policy can save you time and money. Work with agents that have the knowledge and experience to utilize digital tools that make crop insurance reporting easy.
A focus on Precision Farming gets you:
Higher yields with reduced premiums
Integration with cloud platforms
Simplified claims
Young Farmer Playbook
Gain the knowledge and benefits you need to get started as a young or new farmer. Our Young Farmer Playbook will get you on your feet with the right tools.
Your personalized playbook will include:
Beginning farmer and rancher crop insurance benefits
Access to field insights and market commentary
Crop policy binder and mobile access to policy information
Livestock Risk Management
Learn how your crop insurance can protect multiple revenue streams by meeting with one of our experts. Your First State Insurance Agent can help you with ALL elements of your farm insurance.
Get started with:
Livestock Risk Protection
Rainfall insurance for Pasture, Rangeland, Forage
Crop insurance is hard. That's why it pays to work with an agent who has the knowledge and expertise in the field and always keeps your best interest top of mind.
Have questions or interested in what Crop 360 can do for your operation? Contact one of our crop agents today!